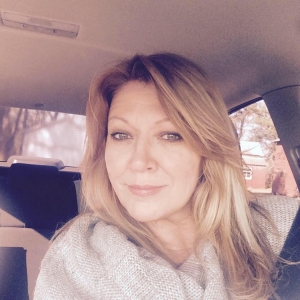 After living in Raleigh, Charlotte( Go Panthers), Miami and Rolesville, I returned to Halifax County, NC, where I was born and raised. I live near the Darlington area, which is nicknamed "Buzzard Towne." My husband and I both, had a daughter go off to college this year and I have a son that's entering the ninth grade. I love being back home in the country where my parents are close by and I can see them daily. This girl came back to the country and loves it.
What do you do at First Media Radio?
I've been an Account Executive with First Media Radio for about ten years now. The most satisfying part of the job is hearing a client say their commercials are bringing business to their door. It's also cool to hear a potential advertiser tell you they want a commercial like a particular one they hear on the radio, and it's one of yours.  Helping businesses grow and meeting our listeners in person, is what it's all about. I've made some great friends along the way and I get to work with some pretty amazing people.
What do you do when you aren't working?
Doing anything with the family is at the top of my list. Just having a  conversation with my kids and catching up is enjoyable. When time permits, I enjoy painting, sculpting and decorating. Flea markets, farmers markets, riding four wheelers, hunting with my son, listening to live music, and just being around fun people, makes me happy.
So what's your favorite music?
The Eagles, my favorite band of all time. They were my first concert many years ago and I fell in love. I do, however, listen to all types of music, depending on my mood.
Is there something you haven't done yet that you would like to do?
There is still so much more to do and see, but I've been wanting to write a children's book for years and go to Alaska.
What's your favorite season?
Hands down, Fall. I love the cooler weather, the fall colors, and Halloween. I'm always looking for haunted house attractions to go to.
What message would you like to share with others?
Treat everyone the way you would want to be treated. How simple is that?