Tickets will go on sale Friday, July 27th AT 10 AM
$35 PER TICKET INCLUDES ALL YOU CAN EAT BBQ PORK, CHICKEN AND FIX-IN'S FROM 5 TO 7 PM.
PRICE DOES NOT INCLUDE BEER.  16 OZ BUD PRODUCTS WILL BE SOLD FOR $4 PER BEER.     
The Event will be Saturday, October 6th 2018 – American Legion Roanoke Rapids, NC (717 American Legion Rd, Roanoke Rapids, NC).     
IMPORTANT INFO: A LIMITED AMOUNT OF TICKETS WILL BE SOLD TO THIS EVENT!!!  THERE WILL BE NO TICKETS AT THE GATE AND THE LAST DAY TO BUY TICKETS WILL BE FRIDAY, SEPTEMBER 28TH 2018. THIS A RAIN OR SHINE EVENT!!!
Tickets will be $35.00 – This is an all ages show, but no free kids tickets (everyone needs a ticket).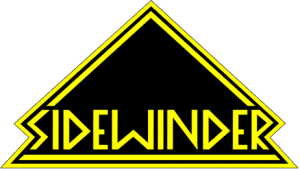 MORE IMPORTANT INFO: BLANKETS AND LAWN CHAIRS ARE WELCOME, NO LARGER THAN 10X10 TENTS ARE WELCOME TOO, BUT THEY WILL BE LIMITED TO A DESIGNATED AREA (ANYONE WHO DOES NOT FOLLOW THIS DIRECTIVE WILL BE ASKED TO REMOVE THEIR TENT)…WE DO NOT WANT VISION OBSTRUCTED FOR OTHER GUESTS.  NO COOLERS WILL BE ADMITTED.
THE ALL YOU CAN EAT FOOD SERVED FROM 5 TO 7 PM (The free food is limited to The Sadler Brothers and NOT the other vendors such as funnel cakes, lemonade, candy corn etc (this vendors are and additional charge) .  
GATES OPEN AT 2 PM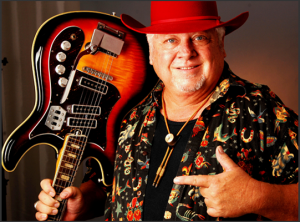 SCHEDULE OF EVENTS…
3p-5p: The 7100 Band (Rock and Country)
30 minute set change
4:30p – 5:30p: Tommy McCoy (Blues)
30 minute set change
6p – 7:30p: Sidewinder Reunion!!!
30 minute set change
8p – 9:30p – COLT FORD
***IF YOU LEAVE THE EVENT AFTER COMING IN, YOU WILL BE ASKED TO PAY ANOTHER $35.